Rob Freeman
mentoring would-be, new, or young entrepreneurs - "Paying it Forward"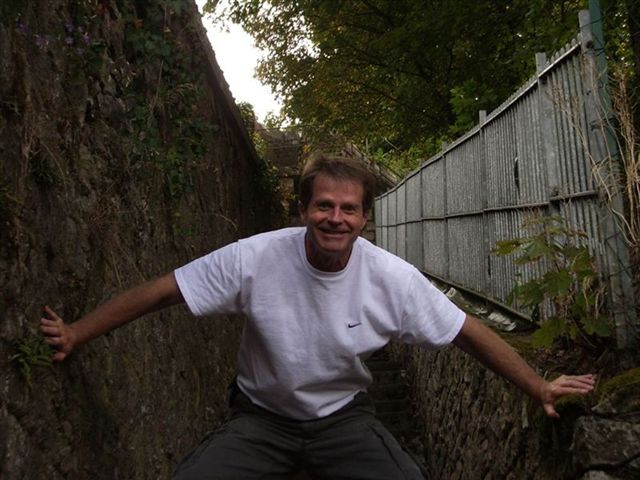 Many, many people have asked me ever since I sold London Telecom Network, a business that I started from scratch in my basement, to Primus Canada, why I haven't written books, or travel, speaking to groups of would-be, new, or young entrepreneurs.
That's a good question......
Up until now, I've just been too busy with other things and didn't feel the need. On a personal level, my 2 boys are now moving into their late teen years, getting more & more involved in their own lives, & preparing for their own careers. I now feel it's time for me take the time to reflect & share the secrets & truths I have learned, with others, about taking a business from nothing, to a thriving enterprise with over 150,000 customers being billed monthly & over 300 employees. I've put together this website to do just that.....I hope you will find it interesting, exciting, informative & inspiring.
London Telecom - historical information - pictures, articles & text:
mentoring website index:
read - "The Story of How London Telecom Started"
view - "Awards & Plaques received by London Telecom"
view - "Magazine, Newspaper & Other Articles on London Telecom"
view - "Selected London Telecom Advertising Copy"
view - "London Telecom VIDEOS"
read - "London Telecom - Opportunity out of Adversity, Discontentment & Need"
read - "The London Telecom Group - Building a History of Excellence" - book written by Roy Tester
read - "First taste of being an Entrepreneur"
If you would like to ask a general question about starting/running a business, discussing new concepts and/or asking Rob to be a mentor, contact Rob by email.
If you include your phone number & the best range of times to call......as time permits, I'll do my best to reach you.
I would like to keep in touch, receive feedback on an ongoing basis how you are able to move forward.....I am happy to function as a mentor & provide support as I had several myself, who did just that, unselfishly, throughout my business career......even now.
Please keep in mind that this is done on a volunteer, no cost basis.
read - "The Value of a Business Mentor"
(no affiliation with the above website link)
As I have been very fortunate to have built a very large business with the help of many dedicated people, and could not have done that without them, I would like to "pay my experience forward" to anyone who is in need.
Disclaimer: Any dialogue or ideas presented should always be checked against your own ideas & professional sources for accuracy & soundness concerning the particular circumstances of your business situation....Rob cannot & will not be held liable for any actions of those who communicate with him, or the subsequent results financially, or otherwise. You must take sole responsibility for the implementation of any ideas or concepts & accept the resulting consequences...good, bad or indifferent...it rests in your hands.
website produced & maintained by Rob Freeman
updated Sun Oct 7, 2007 - 5:00 PM EST